Yes, They Think We Are Great!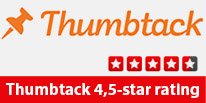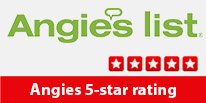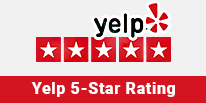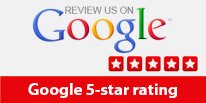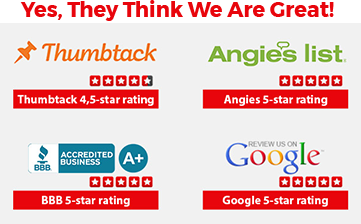 Whirlpool Appliance Repair San Diego
Whirlpool is a well-known brand in the world of home appliances, offering a wide range of products including stoves, dishwashers, washers, refrigerators, dryers, and ranges. However, just like any other appliance, Whirlpool appliances can also break down and require repairs. That's where our Whirlpool Appliance Repair service comes in. We are an authorized repair service that provides reliable and efficient repair services for Whirlpool appliances in San Diego and the surrounding areas.
Our Services
Our team of experienced and skilled technicians is trained to handle any Whirlpool appliance repair, whether it's a minor issue or a major breakdown. We provide a wide range of services that include:
Whirlpool stove repair
Whirlpool dishwasher repair
Whirlpool washer repair
Whirlpool refrigerator repair
Whirlpool dryer repair
Whirlpool range repair
Common Whirlpool Appliance Problems
Whirlpool appliances are designed to be durable and reliable, but like any other appliance, they can develop problems over time. Some of the most common Whirlpool appliance problems include:
Stove not heating up
Dishwasher not cleaning dishes properly
Washer not spinning or draining
Refrigerator not cooling
Dryer not heating up
Range not turning on
Causes and Solutions
The causes of these problems can vary, but our experienced technicians are equipped to diagnose and fix any issue. Some of the most common causes include:
Worn out heating elements
Clogged or damaged filters
Broken thermostats or sensors
Refrigerant leaks
Broken belts or motors
Malfunctioning control panels
Our technicians use state-of-the-art equipment and techniques to diagnose and fix any problem with your Whirlpool appliance. We offer same-day appointments and work around your schedule to ensure that your appliance is up and running as quickly as possible.
Why Choose Us
There are several reasons why you should choose us for your Whirlpool Appliance Repair needs:
We are an authorized repair service
Our technicians are highly experienced and skilled
We provide same-day appointments
We use state-of-the-art equipment and techniques
We offer a 100% satisfaction guarantee on all of our work
If you're in need of Whirlpool Appliance Repair in San Diego or the surrounding areas, don't hesitate to contact us today. Our friendly and knowledgeable staff are available to answer any questions you may have and to schedule your appointment.